Ever since treating Marvel fans to the "Awesome Mix" tapes of the Guardians of the Galaxy films, James Gunn has been renowned for his soundtrack needle-drops. The writer-director's latest project – Suicide Squad streaming spin-off Peacemaker – has a bunch more of Gunn's signature needle-drops.
RELATED: 7 James Gunn Trademarks In Peacemaker
Similar to Guardians, Peacemaker's soundtrack is compiled from the kind of music that the hero himself would listen to. Instead of enjoying the funk, soul, and pop-rock hits of the late 1960s and early 1970s that Peter Quill listens to, Peacemaker is more of a fan of glam rock and hair metal.
Updated March 16th by Eric Gee.
14 "Do Ya Wanna Taste It" By Wig Wam
From Norwegian glam metal band Wig Wam, "Do Ya Wanna Taste It" is, of course, the theme song from Peacemaker. One of the first delightful surprises in the series was the opening dance number choreographed to the Wig Wam track, pulled off spectacularly by the cast.
Outside of the not-to-be-skipped opening title sequence, Gunn also played "Do Ya Wanna Taste It" over the big boss battle in the season finale. As Peacemaker, Harcourt, and Vigilante charge into battle with the Butterflies, there's a great needle-drop with the show's theme song that brings the whole soundtrack full circle.
13 "Push Push (Lady Lightning)" By Bang Camaro
Another end credits closer, Bang Camaro's "Push Push (Lady Lightning)" finds its way on this list mainly because it's an awesome song. Its rock anthem stylings bring to mind artists like Def Leppard, Warrant, and Iron Maiden, with a grandiose manner that befits the way Peacemaker perceives himself, especially at the beginning of the series.
Not much in the way of insightful lyrics, this is clearly a party song, once more building on the facade of an image that Chris Smith has built for himself as a self-proclaimed "hero". It is purposefully lightweight, helping to hide the deeper and darker secrets–it plays while a butterfly is exiting Senator Goff's head–the series has yet to reveal.
SCREENRANT VIDEO OF THE DAY
12 "House Of Pain" By Faster Pussycat
There are a few Faster Pussycat songs in Peacemaker, indicating that the titular chrome-domed antihero considers them to be one of his favorite bands.
Fronted by Taime Downe, Faster Pussycat is one of the most underrated acts of the '80s glam heyday. Their track "House of Pain" plays over the closing montage in Peacemaker's fourth episode (the first to be released under the traditional once-a-week TV broadcast model).
11 "Kiss Me Deadly" By Lita Ford
"Kiss Me Deadly" makes it three end credits songs in a row on this list. Much like Emilia Harcourt does for the series, Lita Ford provides some much-needed girl power to the Peacemaker soundtrack, this song reminding the viewer that it's not only the boys that know how to rock and bust heads. As one of Ford's biggest hits, "Kiss Me Deadly" is an example of what happens when 70s glam punk– the musical style of her former band, The Runaways–turns into 80s glam rock.
That time period–late 70s to late 80s–is also integral to the character of Peacemaker, providing a soundtrack to his childhood growing up among the mullets and trailers of his hometown.
10 "If You Really Really Love Me" By Steel Panther
At the beginning of Peacemaker's season 1 finale, the team embarks on another road trip. This time, they're driving a mobile veterinarian surgery. Steel Panther's "If You Really Really Love Me" plays on the soundtrack.
It should come as no surprise that Gunn is a fan of Steel Panther, since the band is known for their comedic lyrics filled with profanity.
9 "Borderline Crazy" By The Cruel Intentions
This song by the Cruel Intentions brings back memories of late 90s rock, with the pre-nu metal electric guitar crunch and goth rage of Marilyn Manson, Orgy, and Stabbing Westward. In Peacemaker, it adds a fitting exclamation point to Adebayo's first taste of game action, an adrenaline rush of a song that embodies the exhilaration that she feels after escaping danger successfully.
"Borderline Crazy" also foreshadows Adebayo's transition from black ops dilettante to valuable member of the team. For all her posturing and insisting that she only took the job because she was unemployed, Adebayo clearly has a powerful streak that she's suppressing, and playing getaway driver with this song blaring from the car speakers is the perfect time to let the crazy out.
8 "I Don't Love You Anymore" By The Quireboys
The Quireboys are one of the most seminal English rock bands of the 1980s and Gunn selected their hit "I Don't Love You Anymore" as an early diegetic soundtrack choice in Peacemaker's '80s metal playlist.
RELATED: 8 Biggest Surprises In Peacemaker
This one doesn't just play over a scene. Peacemaker personally picks out the record, plays it, and belts out the lyrics in a triumphant song-and-dance sequence.
7 "Would You Love A Creature" By Sister
When compared to the other songs on this list, Sister's "Would You Love a Creature" is a brooding, moody departure. Sounding like an 80s metal version of Staind–albeit with a low-key growling vocal–the song provides perfect context to one of the few quiet moments in Peacemaker, Chris Smith and Harcourt getting to know each other better as they wait to assassinate the Goff family.
All of Peacemaker's self-loathing and guilt leads to the moment where he finds himself unable to kill in cold blood. This is not the beginning of his redemptive arc, as that happens earlier in the series, but just as Harcourt's skepticism is the viewer's skepticism, her willingness to try and understand Peacemaker is the moment that the viewer starts to believe redemption is possible for a character that James Gunn described as "the biggest douchebag in the world."
6 "Monster" By Reckless Love
Gunn raises the stakes in the back end of Peacemaker's first season when the Butterflies invade the police station and amass an army of brainwashed cops and convicts in glorious slow-motion.
And, on top of that, Auggie finally suits up as the White Dragon and sets out to kill his son. To sell the gravity of all these twists and turns, Gunn plays Reckless Love's "Monster" on the soundtrack.
5 "Pumped Up Kicks" By Foster The People (Covered By John Murphy & Ralph Saenz)
Foster the People's controversial school shooting-themed hit "Pumped Up Kicks" plays over the end of Peacemaker's second episode. But it's not the original Foster the People version.
British film composer John Murphy recorded a cover of the song – with vocals by Ralph Saenz, a.k.a. Michael Starr – that was released as a single to coincide with the episode.
4 "Rock And Roll (Is Gonna Set The Night On Fire)" By Pretty Boy Floyd
Pretty Boy Floyd is one of the most iconic glam metal bands of all time, so Gunn didn't stop at licensing just one of their songs for Peacemaker – he handpicked a few of their tracks for the show's first season.
Perhaps the best use of a Pretty Boy Floyd song in the series is when "Rock and Roll (Is Gonna Set the Night on Fire)" plays over the end credits of the penultimate episode.
3 "You Can't Kill My Rock 'N' Roll" By Hardcore Superstar
The song over the end credits of the Peacemaker season finale, "You Can't Kill My Rock 'N' Roll," was recorded by Hardcore Superstar, a Swedish heavy metal band formed in 1997.
RELATED: 10 Best Characters James Gunn Brought To The DCEU
"You Can't Kill My Rock 'N' Roll" ends the season on a high note. It's a suitably awesome track to accompany bombshell plot developments like Adebayo leaking her mother's black-ops missions to the public.
2 "11th Street Kids" By Hanoi Rocks
Hanoi Rocks' "11th Street Kids" is a crucial song in Peacemaker that plays on the soundtrack a few times. It's one of the first songs from Peacemaker's personal music collection that brings the whole team together.
He plays the CD on the way to the warehouse; he plays it again later on the drive home; and it plays over Peacemaker being invited into a group text called "11th Street Kids" by Harcourt. "11th Street Kids" became the unofficial name of the team.
1 "Home Sweet Home" By Mötley Crüe (Covered By John Cena)
The most poignant musical moment in Peacemaker acts as a calm before the storm. Peacemaker plays his own rendition of Mötley Crüe's "Home Sweet Home" on the piano right before the big twist that raises the stakes: the Butterflies take over the police department and publicly leak the fake Peacemaker diary.
Gunn tweeted that this scene was inspired by a moment during the production of The Suicide Squad that "crushed me and yet soothed me and everyone around me was crying. I wanted to capture some semblance of that moment."
NEXT: 7 Ways The Peacemaker Finale Sets Up Season 2
Next
The Boys: 10 Season 3 Fan Theories, According To Reddit
About The Author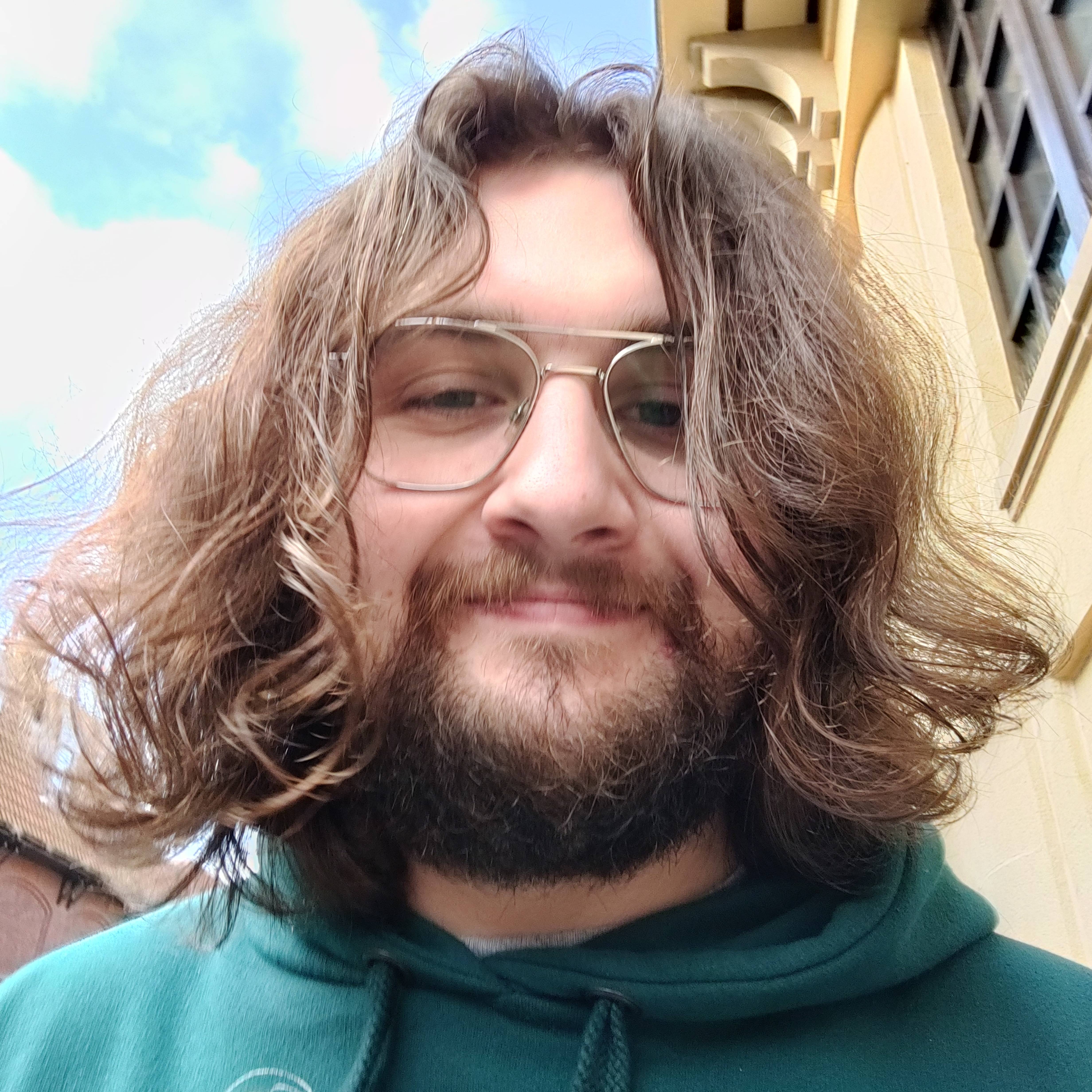 Ben Sherlock
(3394 Articles Published)
Ben Sherlock is a writer, comedian, independent filmmaker, and Burt Reynolds enthusiast. He writes lists for Screen Rant and features and reviews for Game Rant. He's currently in pre-production on his first feature (and has been for a while, because filmmaking is expensive). You can catch him performing standup at odd pubs around the UK that will give him stage time. Previously, he wrote for Taste of Cinema, Comic Book Resources, and BabbleTop.
More From Ben Sherlock