FX Chairman John Landgraf teases Noah Hawley's upcoming Alien series, which takes place on Earth, has big surprises in store for franchise fans.
FX Chairman John Landgraf teases Noah Hawley's upcoming Alien TV eries has big surprises in store. Ridley Scott's 1979 classic Alien is considered by many to be one of the greatest and most influential science fiction/horror films of all time. Its follow-up, James Cameron's Aliens is also held in comparable regard. However, reception to the Alien franchise has gradually declined over the decades. It wasn't until Scott returned to helm the prequel film, 2012's Prometheus, that the franchise began to revitalize itself. Unfortunately, the poor box office performance of Alien: Covenant in 2017 prompted 20th Century Fox to halt plans for another film.
SCREENRANT VIDEO OF THE DAY
Following Disney's acquisition of Fox in 2019, fans were left to wonder if or when they would ever see Xenomorphs again in another Alien project. During the FX presentation on Disney's Investor Day Call in 2020, however, it was confirmed that Hawley would produce an Alien TV series for FX. Hawley has made a name for himself tackling beloved properties like Fargo and X-Men's Legion for the cable channel with acclaimed results. As filming for FX's Alien won't begin until next year, there is currently no release date for the series.
Related: Why Alien's Future Is On TV & Not Movies
During a Television Critics Association panel, FX chairman John Landgraf revealed plenty of details about FX's upcoming slate of projects. Among them was a tease regarding the upcoming Alien series. According to Collider, Landgraf outlined the timeline of the new Alien show and confirmed that Sigourney Weaver's Ellen Ripley wouldn't feature. However, Landgraf also teased that the series has "big surprises" in store for audiences. Read the full quote below:
"Alien takes place before Ripley. It's the first story in the Alien franchise that takes place on Earth. It takes place on our planet, near the end of this century we're currently in – 70 odd years from now. All I can tell you is Ripley won't be a part of it, and neither will any other characters – other than the alien itself. There are some big surprises in store for the audience."
It was previously known that the Alien TV series won't focus on any characters from the original films. This proved a slight disappointment to many who were hoping that Weaver's Ripley, who featured in the first four Alien films, would return. However, in addition to its Earth setting and timeline, Landgraf went on to reveal the series will introduce Weyland-Yutanti's rivals while exploring Earth's future in terms of "environment, governance, technology and create and design a version of the planet." That being said, given the "surprises" teased, there is no ruling out cameos from familiar synthetics/replicants from the Alien franchise.
It's all but been confirmed that the Alien and Blade Runner franchises share the same universe. Not only do they share similar technology and ties between the Tyrell and Weyland Corporations, but the series' themes about artificial life go hand-in-hand. However, their relationship has never been overtly confirmed, due to their separation by space and time. FX's series could cement these connections in both the Alien series and the upcoming Blade Runner series. This would create a new, small-screen universe and collectively blow the minds of sci-fi fans everywhere. With filming expected to begin in 2023, it is likely the Alien series itself won't premiere until late 2023/early 2024. Hopefully, its big surprises make it worth the wait.
More: Alien Shares A Universe With Blade Runner: How The Movies Connect
Source: Collider
90 Day Fiancé: What Happened To Caleb & Alina After Their Painful Break-Up
About The Author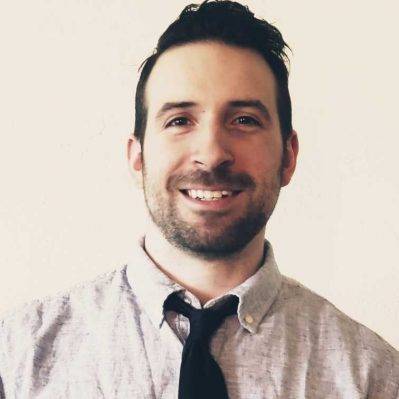 Josh Plainse
(816 Articles Published)
Josh Plainse is a writer, movie, and television fanatic based out of Wisconsin. Josh works for Screen Rant covering the latest in entertainment while simultaneously pursuing the never-ending dream of becoming an established novelist, screenwriter, and/or decent human being. Josh would accredit characters such as Goku, Han Solo, Simba, and Maximus Decimus Meridius for instilling within him an affinity for storytelling. It is this incessant obsession which has propelled him to seek opportunities that inform, entertain, and inspire others.

Contact Josh directly: plainse(at)gmail(dot)com.
More From Josh Plainse