Exclusive: Jeremiah Bitsui, who plays Victor in the world of Breaking Bad, shares hints about his character's future on Better Call Saul.
Better Call Saul star Jeremiah Bitsui explains what his final days filming the series were like. Better Call Saul is a spinoff of the long-running AMC series Breaking Bad, which followed Bryan Cranston as Walter White, a high school chemistry teacher who becomes a meth kingpin after discovering he has a terminal disease. Better Call Saul, which premiered two years after the finale of Breaking Bad, takes place before that series and explores the origin of Saul Goodman, the alter ego of the crooked attorney Jimmy McGill, played by Bob Odenkirk. The spinoff has now run for one more season than the original series, though season 6 will be its last.
SCREENRANT VIDEO OF THE DAY
Bitsui has appeared in 17 episodes of Better Call Saul so far, reprising the role of Gus Fring's henchman Victor. He originated the role on Breaking Bad in 8 episodes between 2009 and 2011. His tenure on Better Call Saul began in season 3 and he has been a recurring character since. However, while Better Call Saul has yet to conclude, viewers of Breaking Bad know that the character is in for a dark fate as Victor was eventually brutally murdered by Gus by having his throat slit with a box cutter in the original show.
Related: Nacho's End Proved He Was Better Call Saul's Walter White
Screen Rant had the opportunity to sit down with Bitsui for an exclusive interview. When asked if fans will see him again before the Better Call Saul series finale at the end of season 6 part 2 (which airs from July 11, 2022 through August 15, 2022), he said he couldn't reveal anything about the specifics. However, he said that he "exited right when we were seeing the ending parts" and confirmed that the season is "as amazing and unpredictable" as ever. He also went on to tell a sweet story about Breaking Bad creator Vince Gilligan, thanking him for his work. Read Bitsui's full quote below:
I'm not sure how much I can disclose on the last part, but what I can say is from what I know. And what I know is that the season sums up in as amazing and unpredictable ways as always.
Peter Gould and Vince Gilligan take you to this place where you're just kind of left thinking, "What just happened?" I exited right when we were seeing the ending parts. I wish I could share more, but you've got to check it out, you know?
But let me just say it was an amazing segue. Vince gave me a really warm exit and said some really nice things on my last day of Better Call Saul. It was really heartfelt, because they've taken this creative journey, and it's been the best. I never went to film school, but they've given me the best possible film school I could ever have gone to. It was emotional.
While he was hesitant about revealing too much, it seems a sure bet that Bitsui will at least appear in one of the remaining slate of six episodes. The fans obviously know what the character's ultimate fate will be in Breaking Bad. However, there are still plenty of ways for him to enact major change in the world of Better Call Saul.
Luckily fans won't have long to wait long to find out exactly what Bitsui is teasing. Although this will likely be the last that fans get to see of Victor, Bitsui already has his next steps in order after Better Call Saul. The actor is currently appearing in the series Dark Winds, a new AMC series that follows two Navajo police officers solving a murder mystery in the 1970s.
Next: Why Lalo Must Die Before The End Of Better Call Saul
90 Day Fiancé: Charlie Potthast's Weight Loss Makeover In Pictures
About The Author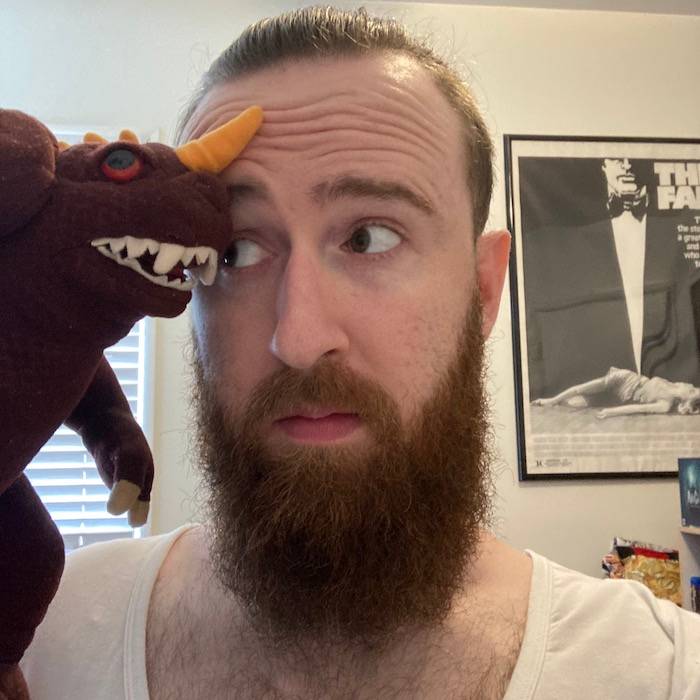 Brennan Klein
(1075 Articles Published)
Brennan Klein (he/him) is a senior writer at Screen Rant who knows more about 80's slasher films than any human has a right to. Brennan has been working in the pop culture space for over a decade as a podcast host (Attack of the Queerwolf, Bride of Alternate Ending, Scream 101,Welcome to Prime Time), podcast producer (Queerwolf, This Ends at Prom, Keep Screaming), news/editorial writer (The Backlot, Dread Central, Arrow in the Head, Blumhouse.com), and movie reviewer (Popcorn Culture, Alternate Ending).

Brennan's interests also include the Muppets, pop music from around the world (sometimes it was difficult being the only Fanny Lu fan in his high school), and reading (especially Jane Austen, Agatha Christie, the manga of Junji Ito, LGBTQ+ young adult fiction, and novels of magical realism). His favorite film directors are Wes Craven and Pedro Almodóvar and his top ten favorite movies include Mad Max: Fury Road, Little Shop of Horrors, and Romy and Michele's High School Reunion.
More From Brennan Klein