Kid Quick and the Teen Justice team return in a new miniseries from Ivan Cohen, Danny Lore, Marco Failla, and Enrica Eren Angiolini
Warning! Spoilers for Multiversity: Teen Justice #1 by DC Comics below
The teen heroes of Earth-11 are coming back in a big way, as the Teen Justice team will return for an all-new miniseries from DC Comics co-starring Jess Chambers' Kid Quick called Multiversity: Teen Justice #1. We can exclusively reveal that Ivan Cohen, Danny Lore, Marco Failla, and Enrica Eren Angiolini are teaming up for a new six-issue miniseries that showcases the Teen Justice squad – including a new member, Raven.
The teen heroes from Earth-11 are a spinoff from Grant Morrison's and Ivan Reis' Justice Guild from The Multiversity Guidebook #1, which featured gender-swapped versions of popular superheroes including Superwoman, Batwoman, and Marsha Manhunter. In the 2020 anthology, DC's Very Merry Multiverse, which featured an Earth-11 story by Ivan Cohen and Eleonora Carlini, a team composed of sidekicks from the Justice Guild formed Teen Justice. The team consists of Aquagirl, Donald Troy, Klarienne the Witch-Girl (and Teekl), Robin, and Super Girl. However, the most notable member was Jess Chambers, aka Kid Quick, a non-binary speedster who ended up taking the role of The Flash in DC's Future State Justice League team. Now, the team is returning with a new member and all-new miniseries.
SCREENRANT VIDEO OF THE DAY
Related: X-Men's Iceman Makes History With The Prom Date His Fans Dreamed Of
We can exclusively reveal Jess Chambers will return as Kid Quick in the new Multiversity: Teen Justice #1. The six-issue miniseries' creative team consists of Ivan Cohen (who co-created Kid Quick and the Teen Justice team), Danny Lore (who wrote an excellent story in the DC Pride 2021 anthology), Marco Failla, and Enrica Eren Angiolini (who colored the story with Lore). The Teen Justice team will feature new takes on familiar heroes and villains, including a brand new Raven, who has previously refused to join his fellow young heroes. Check out the Teen Justice team in action on Robbi Rodriguez's cover for Multiversity: Teen Justice #1.
Check out Stephanie Hans' open-to-order variant for Multiversity: Teen Justice #1., which gives readers a closer look at Robin, aka Talia Kane.
The miniseries' first issue will also feature a 1:25 incentive variant from Bengal (below) and a 1:50 variant from Marco Failla.
The Teen Justice made quite an impression after debuting two years ago, so to see the team get their own miniseries from Ivan Cohen, Danny Lore, Failla, and Enrica Eren Angiolini is incredibly exciting. Readers will get to learn more about the heroes and villains of Earth-11 while Jess Chambers' Kid Quick makes their long-awaited return to the comics. Multiversity: Teen Justice arrives in comic book stores later this year.
Next: One Unexpected Superman Foe May Have Found The Best Way To Defeat Him
Harley Quinn's WORST Costume Came From DC's Worst Joker
About The Author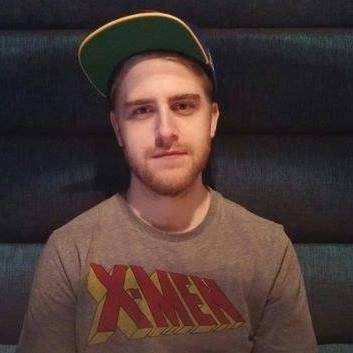 Liam McGuire
(2429 Articles Published)
Lead writer for Screen Rant's comic team. Liam.M@screenrant.com. Find me on Twitter @LiamRMcGuire for comic news and reporting.
More From Liam McGuire