The Stan Lee tribute, which followed The Punisher taking out a warehouse full of criminals at the end of season 2, has been removed on Disney+.
A Stan Lee tribute following the season 2 finale of The Punisher has been removed on Disney+. Jon Bernthal's take on Frank Castle/the Punisher first appeared in season 2 of Netflix's Daredevil before going on to star in his own show. The Punisher ran for two seasons and followed Castle's attempts to avenge the death of his wife and children and eliminate the network of criminals in New York's underbelly. However, in 2018, Disney/Marvel Studios ended their relationship with Netflix and ABC, resulting in the cancellation of The Punisher and all the other shows in the Defenders universe. Now, every season of The Punisher, Daredevil, Jessica Jones, Iron Fist, Luke Cage, and The Defenders has become available to stream on Disney+.
SCREENRANT VIDEO OF THE DAY
Marvel legend Stan Lee passed away at the age of 95 on November 12, 2018. Shortly after his death, The Punisher's second and final season became available on Netflix. The final episode of season 2, "The Whirlwind," ended with a comic-book accurate Castle using assault rifles to "punish" a group of drug dealers/criminals inside of a warehouse. Right before the credits rolled a slide read "In Loving Memory of Stan Lee"—which some felt was in bad taste considering the series' violent end.
Related: Why Punisher Wasn't In The Defenders (& Why The Snub Was Right)
Disney+ has removed the Stan Lee tribute from The Punisher's season 2 finale. That said, the Stan Lee tribute at the end of Jessica Jones season 2 remains. However, the streaming service has also removed a Luke Cage tribute honoring the late Reg E. Cathey, who played Reverend James Lucas, the father of the eponymous hero.
This news comes just days after fans noticed Disney censored scenes in The Falcon and the Winter Solider, making them less violent and more suitable for younger audiences. While Disney/Marvel Studios has not commented on the matter, a source at Disney has said that the scenes will be restored to their original version. Regardless, it's clear Disney+ is making some changes. As reports of a Daredevil reboot swirl and Disney+ adds parental controls to allow for shows like The Punisher to coexist alongside its family-friendly material.
Last year, Charlie Cox's Matt Murdock and Vincent D'Onofrio's Kingpin made appearances in MCU projects Spider-Man: No Way Home and Disney+'s Hawkeye, respectively. Ever since, fans have wondered if other previously-Netflix characters like Punisher, Jessica Jones (Krysten Ritter), Luke Cage (Mike Colter), and Iron Fist (Finn Jones) would also be implemented. The success of The Defenders Saga on Disney+ is essentially a litmus test for the future of these characters and viewership has been solid, with many discovering shows like The Punisher for the first time. That said, tributes being removed from the updated versions remains a curious decision.
More: Will Marvel Netflix Actors Return In The MCU? What We Know & What's Been Said
Doctor Strange in the Multiverse of Madness (2022)Release date: May 06, 2022
Thor: Love and Thunder (2022)Release date: Jul 08, 2022
Black Panther: Wakanda Forever/Black Panther 2 (2022)Release date: Nov 11, 2022
The Marvels/Captain Marvel 2 (2023)Release date: Feb 17, 2023
Guardians of the Galaxy Vol. 3 (2023)Release date: May 05, 2023
Ant-Man and the Wasp: Quantumania (2023)Release date: Jul 28, 2023
Gillian Anderson Developing New Project Around Historical Figure
About The Author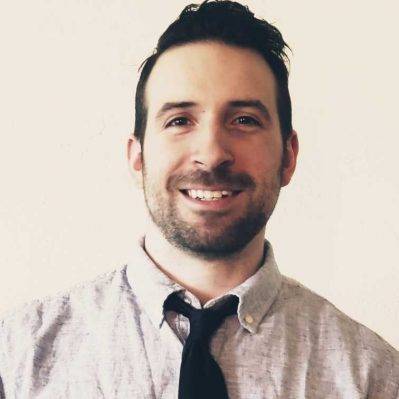 Josh Plainse
(923 Articles Published)
Josh Plainse is a writer, movie, and television fanatic based out of Wisconsin. Josh works for Screen Rant covering the latest in entertainment while simultaneously pursuing the never-ending dream of becoming an established novelist, screenwriter, and/or decent human being. Josh would accredit characters such as Goku, Han Solo, Simba, and Maximus Decimus Meridius for instilling within him an affinity for storytelling. It is this incessant obsession which has propelled him to seek opportunities that inform, entertain, and inspire others.

Contact Josh directly: plainse(at)gmail(dot)com.
More From Josh Plainse