Jennifer Grey first played Mindy Hunter on Friends but the character was later portrayed by Jana Marie Hupp. So why was there a casting change?
Many viewers didn't immediately realize that Rachel Greene's friend, Mindy Hunter, was recast during Friends. Despite being a close friend of Jennifer Aniston's character, Mindy only had a brief role throughout the decade-long series. Actress Jennifer Grey, however, has always been the name remembered in the role.
Mindy was set to serve as Rachel's maid-of-honor when her friend was preparing to marry Barry Farber. In the perfect Friends pilot, Rachel memorably left Barry at the altar. It was also revealed that Barry went through with the honeymoon but took Mindy instead. Barry and Mindy eventually got engaged but he cheated on her with Rachel. This came after the fact that Barry cheated with Mindy while he was previously engaged to Rachel. In the end, Mindy still married Barry, but the pair were divorced within four years, something that Rachel was happy to learn.
SCREENRANT VIDEO OF THE DAY
Related: Friends Takes Place In An Asylum – Dark Fan Theory Explained
When Mindy made her Friends debut in season 1's "The One With The Evil Orthodontist," the character was memorably played by Jennifer Grey. The actress was already widely known for her past roles in Ferris Bueller's Day Off and Dirty Dancing. When the character returned in season 2 with the episode titled "The One With Barry And Mindy's Wedding," the Mindy role on Friends was recast with Jana Marie Hupp, a lesser-known actress at the time. The reason for the recasting has never been directly stated, but in the end, it didn't matter since Mindy's presence only lasted a total of two episodes.
Why Jennifer Grey Only Played Mindy On Friends Once
Jana Marie Hupp wound up taking over the role from Jennifer Grey between seasons 1 and 2, meaning Grey only appeared in Friends once. As Rachel's maid-of-honor and so-called best friend in the early days of Friends, there was an expectation that Mindy would have a more prominent role. Instead, as time went on, Rachel likely linked Mindy to her bad history with Barry (one of bigger Rachel's romantic failures), who she ultimately wanted to move on from. When Mindy ended up marrying Barry, that clearly sealed the deal, and by then, Rachel found a new core group of friends. The reason for Friends' Mindy recasting has never been revealed, but there have been a few plausible theories floating out there.
Jennifer Grey's Career Transformed In The '90s
In the early '90s, Grey underwent two rhinoplasty procedures (aka "nose jobs") that greatly changed her appearance. Her once distinguishable look made famous from Dirty Dancing was gone and the actress admitted that the plastic surgeries affected her career since many felt that she was unrecognizable. At one point, Grey even considered changing her name to restart her career. It's very possible that the second surgery got in the way of her availability for gigs due to her recovery schedule. The topic may have been too much of a distraction during the storyline in Friends, causing the series to go in a new direction.
More than likely, Grey wasn't available to return in season 2 for scheduling reasons so Friends decided to recast the role since it was a relatively small part. The sitcom was known to recast minor roles from time to time. Seeing as Mindy didn't have a prominent presence, the change went unnoticed by many viewers. It would have been interesting to see Grey acquire a bigger role and possibly revive her career as a way to silence the surgery criticism but that was never in the cards.
More: Friends: How Monica & Rachel Could Afford Their Huge Apartment
Family Guy: Why Brian Is Able To Talk (When Other Dogs Don't)
About The Author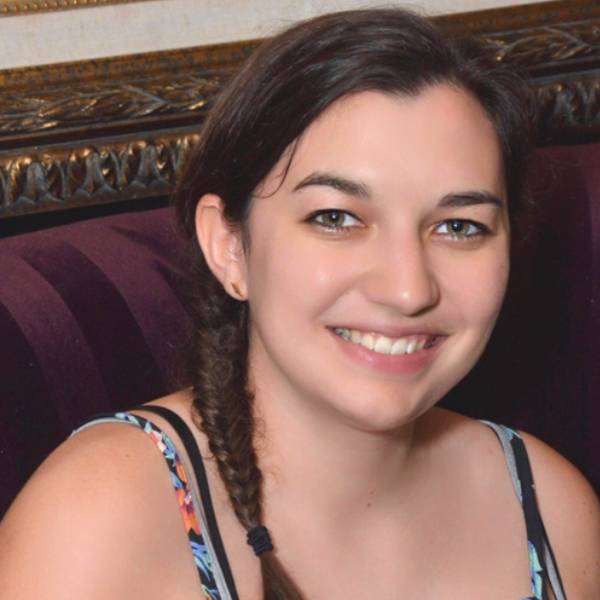 Kara Hedash
(1739 Articles Published)
Kara Hedash is a features editor and writer for Screen Rant. From time to time, she dives into the world's most popular franchises but Kara primarily focuses on evergreen topics. The fact that she gets to write about The Office regularly is like a dream come true. Before joining Screen Rant, Kara served as a contributor for Movie Pilot and had work published on The Mary Sue and Reel Honey. After graduating college, writing began as a part-time hobby for Kara but it quickly turned into a career. She loves binging a new series and watching movies ranging from Hollywood blockbusters to hidden indie gems. She also has a soft spot for horror ever since she started watching it at too young of an age. Her favorite Avenger is Thor and her favorite Disney princess is Leia Organa. When Kara's not busy writing, you can find her doing yoga or hanging out with Gritty.
More From Kara Hedash