A Jon Snow spinoff isn't such a great idea, especially after the divisive ending. Game of Thrones has a far better spinoff waiting for HBO to pick up.
A Game of Thrones spinoff about Jon Snow probably isn't a good idea. Up until its series finale, Game of Thrones not only was one of the most successful shows HBO ever produced, but was one of the most culturally defining series ever made as well. Everything from Ned Stark's death to the Red Wedding to the Battle of Winterfell became individual wonders amidst an even larger phenomenon, one that continues to resonate today.
However, it wasn't all glowing. The creative team made several controversial decisions with the final season, ultimately leading to an incredibly divisive series finale. The Game of Thrones ending is still one that permeates pop culture and is a known obstacle to overcome for the upcoming prequel series, House of the Dragon – and that's despite the fact that the prequel is set hundreds of years before the events of the main story. Knowing that, it's strange to put a Jon Snow spinoff into development.
Related: Jon Snow's Happy Ending Ignored 2 Game Of Thrones Plot Holes
Perhaps the two most striking aspects of Jon Snow's story were his mission against the White Walkers and his Targaryen lineage, thus making him the rightful heir to the Iron Throne. Of course, the Night King and all the White Walkers were defeated and his brother, Bran Stark, is now the King of Westeros. Viewers have already extensively seen the land Beyond the Wall and witnessed the wildlings in all their glory, so what more is there to tell about Jon Snow? It could certainly be an intriguing and captivating series, but is it the right choice? In all likelihood, it'll draw ire from those who felt wronged by the Game of Thrones finale.
There's clearly a storyline for a Jon Snow spinoff to follow, given how the finale ended. His life amongst the wildlings, and how they live in a land free of White Walkers, are both things that could be told in a sequel series. There must be more to the land Beyond the Wall that wasn't shown in Game of Thrones and won't be seen in House of the Dragon, but revisiting an old character who has already had plenty of time to shine – even come back from the dead – seems strange. In fact, there's a much better idea waiting for HBO to snatch up.
Rather than go with a Jon Snow spinoff, an Arya spinoff would be better suited, and draw less criticism right off the bat. At the end of Game of Thrones, Arya left her family behind and decided to sail to the west of Westeros, to a land no one has ever gone and one that would inherently be interesting for viewers to discover. A Star Trek-esque series discovering a new region in the world of Game of Thrones sounds too terrific to pass up. It would be the right choice over a Jon Snow spinoff series.
Next: Jon Snow's Ending Would've Been Better With A Cut Book Character
The Boys College Spinoff Show Star Compares Series To Euphoria
About The Author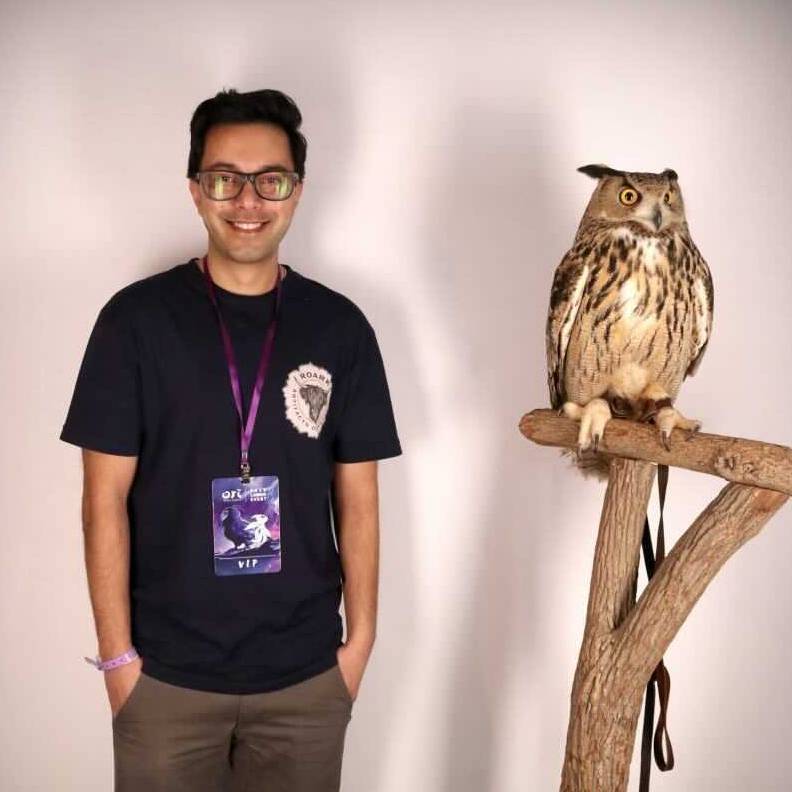 Mansoor Mithaiwala
(1910 Articles Published)
Mansoor Mithaiwala is Screen Rant's TV Lead Editor. He originally joined the site as a freelance writer on the Lists team before moving over to News and Features, eventually becoming an editor in 2018. Over time he's done quite a few different things, including helping launch gaming on the site, often handling news, features, and guides simultaneously. Now he sticks primarily to movies and TV, and spends way too much time looking at analytics. It sure seems like he's put his Political Science degree to good use, huh?
More From Mansoor Mithaiwala