James Cameron speaks candidly about the financial prospects of Avatar: The Way of Water, the first of four sequels to his 2009 blockbuster.
Record-breaking, Oscar-winning filmmaker James Cameron has spoken very candidly on the box office prospects of his upcoming Avatar sequel, Avatar: The Way of Water. Over a decade after his original sci-fi epic dominated box offices worldwide and became the highest-grossing movie of all time, Cameron is on the verge of a giant leap with the franchise. Four sequels, the first of which is due to arrive on December 16, 2022, will be released over the next six years.
For some fans of Cameron's work, the idea of four more films from such an inimitable and ground-breaking filmmaker is a dream come true. Far from having a limited or niche audience appeal, Cameron has repeatedly proven that his films play big. To some, the 67-year-old can do no wrong, and the idea of Avatar: The Way of Water being anything less than a blockbuster is laughable. However, there are also those who feel that time has scrubbed Cameron's original Avatar from the collective memory and as such, the sequels will end up massively underperforming. The uncertainty at the box office caused by the coronavirus pandemic hasn't helped. These sorts of debates and questions will likely continue to linger until December when Avatar 2 officially arrives, at which point new questions and debates are sure to crop up.
SCREENRANT VIDEO OF THE DAY
Related: Avatar 2 Will Blow Past Expectations: It's What James Cameron Sequels Do
Yet as normal as it is to question Avatar: The Way of Water's prospects, the one person who fans wouldn't expect to point out the risk behind the sequel's business model is Cameron. As Slash Film reports, in a new interview with Empire, the Avatar director calls his decision to make four sequels "the dumbest business case in history." Cameron makes it clear that there is always the possibility of failure, even with an IP of Avatar's stature:
"If we did 20 per cent or 30 per cent less because the market simply doesn't exist anymore, that would be bad.
"The trolls will have it that nobody gives a s*** and they can't remember the characters' names or one damn thing that happened in the movie … Then they see the movie again and go, 'Oh okay, excuse me, let me just shut the f*** up right now.' So I'm not worried about that."
On one hand, it might seem strange to think that Cameron is publicly admitting how risky his Avatar plan is. Should the upcoming first sequel not perform well, it's tough to say exactly what his next move would be considering how much work has already been put into the sequels. The smart money, however, is on Avatar: The Way of Water performing extremely well. Just as was the case with the original Avatar when it debuted in 2009, many people went simply for the spectacle that the film was said to be. With Cameron having once again pushed the envelope by creating new underwater motion capture technology, Avatar 2 is sure to be visually engaging in a big way.
Then again, visual effects have never ensured that a film would be a hit. Yes, the odds do favor Cameron finding success with Avatar: The Way of Water. However, the idea of him knocking it out of the park, so to speak, with the next three sequels as well, is a bit more difficult to picture. Cameron himself mentions the changing market, which can impact the franchise's trajectory. Still, if anyone stands a chance of pulling it off, it's Cameron, whose career has literally been one big blockbuster highlight reel.
Next: Top Gun 2's Box Office Success Proves Avatar 2's Biggest Concerns Wrong
Source: Empire (via Slash Film)
Avatar 2 (2022)Release date: Dec 16, 2022
Avatar 3 (2024)Release date: Dec 20, 2024
Avatar 4 (2026)Release date: Dec 18, 2026
Avatar 5 (2028)Release date: Dec 22, 2028
Lightyear's Box Office Story Got Even Worse This Weekend
About The Author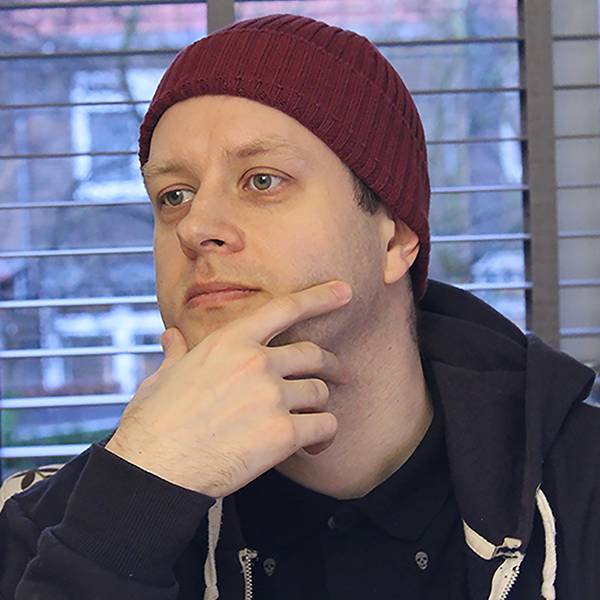 Mike Jones
(1695 Articles Published)
Mike Jones is an author, screenwriter, world traveller and cinephile. His work has been featured in print and online in a variety of publications, and he's also a Berlinale Talents alumnus. Cinema has always moved him in a big way and aside from having seen The Talented Mr Ripley more times than any other living person, he maintains a pretty darn healthy physical media collection. His favourite filmmakers include: Jordan Peele, David Lean, Alfred Hitchcock, Mike Leigh, Steven Spielberg, the Dardenne Brothers, Noah Baumbach, Michael Haneke, Barry Jenkins and Andrea Arnold. Often jet-lagged, Mike once turned down a certain A-list celebrity's offer to join them for a night of partying after a strange encounter in an airport.
More From Mike Jones