Guardians of the Galaxy mastermind James Gunn hilariously reacts to the last-minute Doctor Strange in the Multiverse of Madness leak.
Writer/director James Gunn reacts to leaked footage from Doctor Strange in the Multiverse of Madness. Throughout its Phase 4, the Marvel Cinematic Universe has gradually developed the idea of its multiverse with projects like WandaVision, Loki, What If…?, and Spider-Man: No Way Home. With a script by Loki writer Michael Waldron, director Sam Raimi's upcoming Multiverse of Madness will delve deeper into the live-action multiverse than ever before. This is through an unpredictable variety of cameos facilitated by Disney and Marvel Studios' newly acquired characters from Fox.
Multiverse of Madness' cast is already confirmed to include Benedict Cumberbatch, Elizabeth Olsen, Rachel McAdams, Benedict Wong, Chiwetel Ejiofor, and Xochitl Gomez making her MCU debut as the universe-hopping America Chavez. When the first official trailer was released earlier this year, it revealed multiple variants, including Patrick Stewart as a version of Professor Charles Xavier—who is presumably a member of the Illuminati. More recently, Marvel Studios confirmed appearances by Captain Carter (Hayley Atwell) and Maria Rambeau (Lashana Lynch) in a 15-second TV spot. If that wasn't enough, a new spoiler-heavy leak has seemingly revealed even more about the film, and Gunn is here to condemn it.
SCREENRANT VIDEO OF THE DAY
Related: Why Scarlet Witch Is So Different In Doctor Strange 2 From WandaVision
Gunn recently took to Twitter to react to the Multiverse of Madness leak, which is making the rounds online. Though he adopts an admonishing tone, Gunn actually finds a way to joke about it by sharing fake footage. His post includes a clip from one of the Church of the Rock's pop-culture-inspired plays in Winnipeg, Canada, which sees Loki poised to crucify Iron Man set to R.E.M's "It's The End of the World" and "Tubthumping" by Chumbawamba. Check it out below:
Click Here to View the Original Post
Of course, this is not the leaked footage from Multiverse of Madness but rather a reminder that sometimes all one can do is laugh. Despite the secrecy surrounding films like No Way Home and Multiverse of Madness being at an all-time high, plus Marvel's best efforts, leaks concerning major cameos have become a recurring problem. Perhaps this inevitability is why the powers that be decided to tease characters in trailers and TV spots rather than keep them completely under wraps. Regardless, this latest leak—which will not be detailed here—certainly takes away from a surprising movie-going experience just days before Multiverse of Madness releases in theaters.
As evident by Gunn's post, Marvel Studios, its creatives, and likely too many fans are aware of the recent leak. Hopefully, those who have avoided it will be able to stay in the dark until Doctor Strange in the Multiverse of Madness arrives in theaters on May 6th. It remains to be seen if anything can be done to prevent future leaks, especially concerning projects like Gunn's upcoming Guardians of the Galaxy Holiday Special and Guardians of the Galaxy Vol. 3.
More: Marvel Set Up Doctor Strange 2's Multiverse Illuminati Team 6 Years Ago
Source: James Gunn/Twitter
Doctor Strange in the Multiverse of Madness (2022)Release date: May 06, 2022
Thor: Love and Thunder (2022)Release date: Jul 08, 2022
Black Panther: Wakanda Forever/Black Panther 2 (2022)Release date: Nov 11, 2022
The Marvels/Captain Marvel 2 (2023)Release date: Feb 17, 2023
Ant-Man and the Wasp: Quantumania (2023)Release date: Jul 28, 2023
Guardians of the Galaxy Vol. 3 (2023)Release date: May 05, 2023
Sam Raimi Explains Doctor Strange 2's Extensive Reshoots
About The Author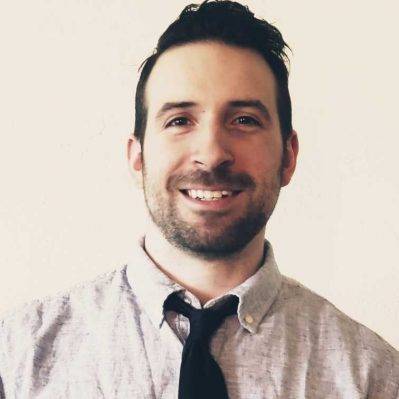 Josh Plainse
(998 Articles Published)
Josh Plainse is a writer, movie, and television fanatic based out of Wisconsin. Josh works for Screen Rant covering the latest in entertainment while simultaneously pursuing the never-ending dream of becoming an established novelist, screenwriter, and/or decent human being. Josh would accredit characters such as Goku, Han Solo, Simba, and Maximus Decimus Meridius for instilling within him an affinity for storytelling. It is this incessant obsession which has propelled him to seek opportunities that inform, entertain, and inspire others.

Contact Josh directly: plainse(at)gmail(dot)com.
More From Josh Plainse