Wilson Fisk/Kingpin himself, Vincent D'Onofrio, praises Ethan Hawke and lets everyone know how much he's enjoying Disney+'s Moon Knight.
Vincent D'Onofrio, who plays Wilson Fisk/Kingpin in the Marvel Cinematic Universe, praises Ethan Hawke's Moon Knight villain, Arthur Harrow. D'Onofrio made his indelible debut as Kingpin on Daredevil, which ran for three seasons from 2015 to 2018. Among Jessica Jones, Luke Cage, Ironfist, The Punisher, and The Defenders, Daredevil reigned supreme thanks in no small part to D'Onofrio's Kingpin. Following Netflix/ABC's cancellation of its Marvel TV proprieties in 2019, the Defenders Saga has since found its way to Disney+.
Marvel Studios' latest Disney+ series, Moon Knight, follows museum gift shop employee Steven Grant (Oscar Isaac), who's a part of a Dissociative Identity Disorder (DID) system—which includes the mercenary Marc Spector. In the series' first two episodes, Steven discovers Marc's life-saving pact with the Egyptian moon god, Khonshu (voiced by F. Murray Abraham), who now uses their body as his avatar. Moon Knight also stars May Calamawy as Layla El-Faouly, Gaspard Ulliel as Anton Mogart/Midnight Man, and Ethan Hawke as Arthur Harrow. The latter character serves as the series' antagonist, a cult leader determined to resurrect the Egyptian goddess/demoness Ammit. Now, a veteran villain has taken to social media to praise Hawke's novice.
SCREENRANT VIDEO OF THE DAY
Related: Moon Knight Already Teased Marc Spector's Most Overpowered Ability
D'Onofrio recently took to Twitter to share how much he's enjoying Moon Knight. The Kingpin actor's post praised "his pal" Hawke in the series as well as Isaac and Calamawy. Check it out below:
Click Here to View the Original Post
D'Onofrio's villainous seal of approval is as good as it gets. Along with Charlie Cox's Daredevil, D'Onofrio's beloved portrayal of Kingpin has been at the center of conversation concerning Netflix's shows becoming MCU canon. Proving himself too inimitable to recast, D'Onofrio made his official MCU debut in last year's Hawkeye right before Cox appeared in Spider-Man: No Way Home. Last month, the Defenders Saga and Agents of SHIELD became available to stream on Disney+ alongside Moon Knight.
While it remains to be seen if Harrow will survive the events of Moon Knight, it seems safe to say that Kingpin will return in an upcoming Disney+ series. In Hawkeye's sixth episode, Maya Lopez/Echo (Alaqua Cox) shoots and seemingly kills Kingpin as the camera cuts away. In the comics, Kingpin survives a similar encounter while being blinded. That said, both he and Daredevil have connections to Echo—who is set to lead her own spinoff series. While fans anticipate seeing D'Onofrio and Cox across from each other once again, they can enjoy the equally talented combo of Isaac and Hawke in Moon Knight, with new episodes dropping every Wednesday for the next four weeks on Disney+.
More: Kingpin's Best MCU Future Is A New Daredevil Movie (Not Season 4)
Source: Vincent D'Onofrio/Twitter
Doctor Strange in the Multiverse of Madness (2022)Release date: May 06, 2022
Thor: Love and Thunder (2022)Release date: Jul 08, 2022
Black Panther: Wakanda Forever/Black Panther 2 (2022)Release date: Nov 11, 2022
The Marvels/Captain Marvel 2 (2023)Release date: Feb 17, 2023
Guardians of the Galaxy Vol. 3 (2023)Release date: May 05, 2023
Ant-Man and the Wasp: Quantumania (2023)Release date: Jul 28, 2023
Superman & Lois Season 2 Finale Premiere Date Announced By The CW
About The Author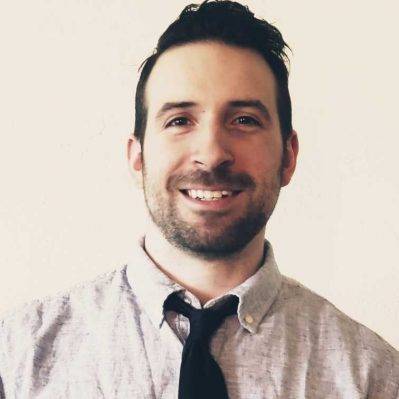 Josh Plainse
(941 Articles Published)
Josh Plainse is a writer, movie, and television fanatic based out of Wisconsin. Josh works for Screen Rant covering the latest in entertainment while simultaneously pursuing the never-ending dream of becoming an established novelist, screenwriter, and/or decent human being. Josh would accredit characters such as Goku, Han Solo, Simba, and Maximus Decimus Meridius for instilling within him an affinity for storytelling. It is this incessant obsession which has propelled him to seek opportunities that inform, entertain, and inspire others.

Contact Josh directly: plainse(at)gmail(dot)com.
More From Josh Plainse