According to Moon Knight director Aaron Moorhead, the hug between Marc and Steven in episode 4 was inspired by their heartfelt goodbye in the comics.
Warning! Spoilers ahead for Moon Knight episode 4.
Moon Knight director Aaron Moorhead reveals Marc Spector and Steven Grant's hug in episode 4 was inspired by a moment in the comics. The Marvel Cinematic Universe's latest live-action series debuted on Disney+ on March 30. The six-episode limited series follows Oscar Isaac as a man living with dissociative identity disorder (DID). One of his alters is Steven Grant, a mild-mannered gift shop employee unaware of the DID system and in turn, his alternate personas including the mercenary Marc Spector, who became the avatar for the Egyptian moon god Khonshu (voiced by F. Murray Abraham). In addition to Isaac, Moon Knight stars Ethan Hawke as Arthur Harrow, May Calamawy as Layla El-Faouly, and the late Gaspard Ulliel as Anton Mogart.
SCREENRANT VIDEO OF THE DAY
Episode 4, "The Tomb," appeared to be the standard, tomb-raiding affair until it pulled the rug out from under audiences in its final act. After Marc/Steven and Layla find Alexander the Great's sarcophagus, Arthur arrives and shoots the former twice in the chest. Then, Marc wakes up in a psychiatric hospital filled with familiar faces. For example, Layla is a fellow patient and Harrow is Marc's doctor. While attempting to escape, Marc soon finds his other personality trapped in a sarcophagus. After freeing Steven, the two embrace before being hilariously confronted by a friendly hippopotamus. Now, Moon Knight's director has explained the touching moment between Steven and Marc was inspired by Marvel Comics.
Related: Moon Knight's Episode 4 Twist Is Exactly What The Show Needed
In a recent interview with Marvel, Moorhead, who's part of Mohamed Diab's directorial team alongside Justin Benson, talked about having Marc and Steven actually meet. While calling the moment something they're really proud of, the director revealed the characters' decision to "instinctively hug" was inspired by writer Jeff Lemire's run of Moon Knight. Read the full quote below:
"It's an interesting reaction, especially considering the relationship they've been having with each other, but it feels right. It feels like this breath of relief. But what that hug is, it's actually inspired by the end of the Jeff Lemire run of Moon Knight. There's this wonderful moment where he hugs himself. We were so in love with the idea of someone hugging another part of themselves and saying comforting words that we really, really wanted to get that hug moment into one of our episodes and that moment was right."
In Moon Knight #9 (2016), which is written by Lemire, illustrated by Francesco Francavilla, Wilfredo Torres, James Stokoe, and Greg Smallwood, Marc says goodbye to his alters. This results in an emotional conversation with Steven, in which the tells Marc to "find a way to be happy." On the next page, the pair are shown hugging as they bid each other farewell. It's worth mentioning that Marc also edured a contentious, physical goodbye with his other alter, Jake Lockley, a cab driver attuned to the criminal underworld. That said, Moon Knight has done a brilliant and subtle job at foreshadowing the possible existence of this third identity.
In episode 4, Marc and Steven see another shaking sarcophagus in the psychiatric hospital. However, they choose not to open it and walk right on by. Moon Knight repeatedly plays with the number three as well as teases the audience with blackouts neither Marc nor Steven can explain. In episode 3, "The Friendly Type," Marc awakens to find that he's brutally murdered a group of Harrow's followers—something Steven says wasn't him. With only two more episodes remaining in Moon Knight, Jake will show himself sooner rather than later, and it's unlikely he'll be greeted with a hug (especially if he had anything to do with the death of Layla's father).
More: The MCU Just Beat Raimi's Horror Record Before Doctor Strange 2
Source: Marvel
Doctor Strange in the Multiverse of Madness (2022)Release date: May 06, 2022
Thor: Love and Thunder (2022)Release date: Jul 08, 2022
Black Panther: Wakanda Forever/Black Panther 2 (2022)Release date: Nov 11, 2022
The Marvels/Captain Marvel 2 (2023)Release date: Feb 17, 2023
Ant-Man and the Wasp: Quantumania (2023)Release date: Jul 28, 2023
Guardians of the Galaxy Vol. 3 (2023)Release date: May 05, 2023
90 Day Fiancé: Annie Claps Back At Fans After Lip Injection
About The Author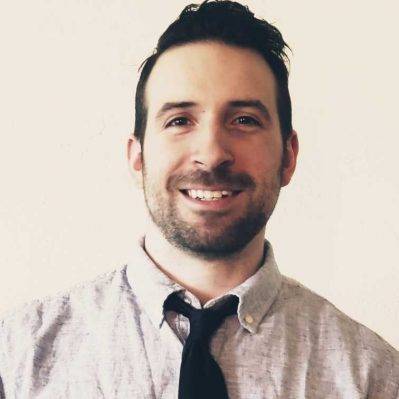 Josh Plainse
(982 Articles Published)
Josh Plainse is a writer, movie, and television fanatic based out of Wisconsin. Josh works for Screen Rant covering the latest in entertainment while simultaneously pursuing the never-ending dream of becoming an established novelist, screenwriter, and/or decent human being. Josh would accredit characters such as Goku, Han Solo, Simba, and Maximus Decimus Meridius for instilling within him an affinity for storytelling. It is this incessant obsession which has propelled him to seek opportunities that inform, entertain, and inspire others.

Contact Josh directly: plainse(at)gmail(dot)com.
More From Josh Plainse