Owen Wilson, who plays Mobius M. Mobius in Disney+'s Loki, teases the Marvel Cinematic Universe series' second season will start filming soon.
Owen Wilson teases season 2 of Disney+'s Loki will start filming soon. As part of Phase Four, Loki dove into the MCU's multiverse by following Avengers: Endgame's (2019) variant of the God of Mischief (Tom Hiddleston) after being arrested by the Time Variance Authority (TVA)—a bureaucratic organization tasked with dictating the flow of time. Instead of being pruned, the Loki was recruited by Agent Mobius (Owen Wilson) to catch another variant, Sylvie (Sophia Di Martino).
Ultimately, it was revealed that the TVA was Loki's antagonist. Therefore, Loki, Sylvie, and Mobius teamed up to take down the TVA's Time-Keepers. After they turned out to be nothing but mindless androids, Loki and Sylvie came face-to-face with the true mastermind behind the TVA, He Who Remains (Jonathan Majors), a variant of the comic book character Kang the Conqueror. During the subsequent showdown, He Who Remains gave the pair two options: kill him, liberate the Sacred Timeline, unleash infinite devils, or take over his life's work. Amid multiversal madness, season 1 ended on a cliffhanger, and a post-credits showed a case file, stamped with the words "Loki will return in season 2." While no official announcements have been made, filming for season 2 will reportedly begin this summer in the UK.
SCREENRANT VIDEO OF THE DAY
Related: Tom Hiddleston Favorite Loki Theory Isn't Ridiculous After All
Owen Wilson recently answered some of the Internet's most-asked questions in a video for Wired. Answering the question, "Is Owen Wilson coming back to Loki?," Wilson said, "Um… yes. He is coming back to Loki, and I think we're going to begin filming that pretty soon. I had a great time working on Loki. I really enjoyed Tom Hiddleston and all the people on that [show]." 
Wilson, Hiddleston, Di Martino, Wunmi Mosaku's Hunter B-15, and Gugu Mbatha-Raw's Ravonna Renslayer are all expected to return for Loki season 2. Following Sylvie's decision to stab He Who Remains in the season 1 finale, Loki found himself in a very different TVA, where Mobius and B-15 have no memory of him. The episode ended with a mortified Loki staring at a statue of Kang, who now rules with an iron fist. As for Renslayer, she presumably helped Kang rise to power as she was last seen walking through a time door in search of "free will." That being said, there are rumors that she will make an appearance in Ant-Man and the Wasp: Quantumania, which is also set to feature Kang.
Marvel Studios and Disney will undoubtedly be keeping everything Loki under wraps for as long as possible. Aside from What If…?, Loki is Marvel Studios' only Disney+ series confirmed for a season 2. Given its setting of the TVA, which exists outside of time, Loki and its characters could interact with a handful of other MCU projects. Loki, Sylvie, and Mobius are all rumored to appear in Doctor Strange in the Multiverse of Madness. On the flip side, any MCU character could theoretically appear in Loki. Suffice to say, season 2 of the series is poised to impact the MCU even more than the first.
More: What Mobius & Sylvie In Doctor Strange 2 Mean For Multiverse of Madness
Source: Wired/YouTube
Doctor Strange in the Multiverse of Madness (2022)Release date: May 06, 2022
Ant-Man and the Wasp: Quantumania (2023)Release date: Jul 28, 2023
Thor: Love and Thunder (2022)Release date: Jul 08, 2022
Black Panther: Wakanda Forever/Black Panther 2 (2022)Release date: Nov 11, 2022
The Marvels/Captain Marvel 2 (2023)Release date: Feb 17, 2023
Guardians of the Galaxy Vol. 3 (2023)Release date: May 05, 2023
90 Day Fiancé: What Happened To Caleb & Alina After Their Painful Break-Up
About The Author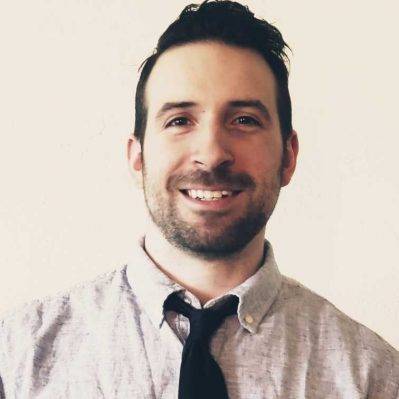 Josh Plainse
(797 Articles Published)
Josh Plainse is a writer, movie, and television fanatic based out of Wisconsin. Josh works for Screen Rant covering the latest in entertainment while simultaneously pursuing the never-ending dream of becoming an established novelist, screenwriter, and/or decent human being. Josh would accredit characters such as Goku, Han Solo, Simba, and Maximus Decimus Meridius for instilling within him an affinity for storytelling. It is this incessant obsession which has propelled him to seek opportunities that inform, entertain, and inspire others.

Contact Josh directly: plainse(at)gmail(dot)com.
More From Josh Plainse