Peacemaker stars Jennifer Holland and Steve Agee share their thoughts on the surprise DCEU appearances in the HBO Max show's season 1 finale.
Warning: This article contains spoilers for Peacemaker.
Steve Agee and Jennifer Holland share their thoughts on those two DC cameos in the Peacemaker season 1 finale. Created by James Gunn, who wrote and directed the bulk of episodes, Peacemaker brings back John Cena as the titular jingoistic mercenary and puts him in a team with Leota Adebayo (Danielle Brooks), Emilia Harcourt (Holland), John Economos (Agee), Vigilante (Freddie Stroma), and Clemson Murn (Chukwudi Iwuji). Together, they must stop a growing hoard of butterfly-like creatures that aim to conquer humanity.
However, by the time the Peacemaker season 1 finale rolls around, it seems for a time that Peacemaker and his team's mission isn't going so well. This leads Amanda Waller (Viola Davis) to send in the Justice League to provide some backup. The iconic DC heroes do show up eventually, with Ezra Miller's Flash and Jason Momoa's Aquaman making an on-screen appearance, while shadowy versions of Superman and Wonder Woman are briefly glimpsed. By that point, however, the crisis had already been averted. Cena's Peacemaker exchanges a few choice words with Flash and Aquaman, playing off a running gag, and pays them no mind.
SCREENRANT VIDEO OF THE DAY
Related: Peacemaker: How [SPOILER] Returned In The Finale
In interviews with ComicBook.com, Agee and Holland spoke about the experience of having the DC Extended Universe pop up in the HBO Max series. Agee focused on how "crazy" it was to film the quick Peacemaker finale scene, admitting that he had a difficult time not telling his friends about it. Holland, for her part, focused on how "cool" it was to have the two DC worlds cross over and what it meant for Peacemaker as a whole. "There's a place for all of us in this world," she said in part. Read the actors' full quotes below.
Agee: "It was exciting. I am a big Justice League fan. I like those characters. I like the look of the characters. I like the dramatic feel for those movies. I was a fan of [Zack] Snyder's Justice League. It was so crazy to shoot it. I mean, that's all real. They were standing there. We had Superman on a wire. There was a person hanging there. That wasn't digitally put in there. We had people, same sizes and the same suits. And seeing them silhouetted like that was really amazing for me, as a fan of those movies, to see that. It was awesome. It was so awesome. It was really hard not to talk about it and tell my friends."
Holland: "I love it. I love when the different shows and movies can cross over. I think it's fun for fans. I know that, before I was in any of these superhero projects and I was just a fan, it was always fun to see Nick Fury show up at the end of the movie you were watching. You're like, 'Oh, cool!' So I thought that it was going to be really fun. You just don't know how people are going to react to it. But I just hoped that people would see, 'Oh, cool. There's a place for all of us in this world.' We're a different tone, and we're a different type of team. Maybe we're not as superhero as some of the superheroes are, but we're in the same world, and there's room for all of us in this world."
As indicated by Holland's remarks, Nick Fury's Iron Man cameo is something of a benchmark for surprise appearances in superhero movies. However, what many viewers seemed to find refreshing about Peacemaker's Justice League cameos, at a time when so many popular franchises are focused on setting up multiple projects, is that the brief appearances by Miller and Momoa don't appear to build to another crossover. If anything, their cameo is simply a small but satisfying payoff to the joking way that Cena's anti-hero has been constantly disparaging the Justice League over the course of Peacemaker season 1. It's a fun call-back for both the cast during filming and the fans watching, while at the same time hardly taking away from the Peacemaker series as a standalone project.
Davis' cameo as Waller, by contrast, does set up plenty of interesting stories for the already-renewed Peacemaker season 2. This appearance was also more deeply connected to the show's narrative, as Adebayo is Waller's daughter, and struggled with her mother's ruthlessness throughout Peacemaker season 1. At a time when superhero shows and movies can seem to function largely as advertisements for the next installment, Gunn's way of deploying surprise cameos and big actors in Peacemaker will likely prove a breath of fresh air for many viewers. What's more, as Holland and Agee say, it's also just "cool" to see DC world collide in such an interesting and unexpected way.
More: Peacemaker Ending Explained: What The DC Cameo & Twist Return Really Mean
Source: ComicBook.com
The Batman (2022)Release date: Mar 04, 2022
DC League of Super-Pets (2022)Release date: May 20, 2022
Black Adam (2022)Release date: Jul 29, 2022
The Flash (2022)Release date: Nov 04, 2022
Aquaman and the Lost Kingdom (2022)Release date: Dec 16, 2022
Shazam! Fury of the Gods (2023)Release date: Jun 02, 2023
Blue Beetle (2023)Release date: Aug 18, 2023
Walking Dead Just Gave Negan His Comic Ending (Without Carl)
About The Author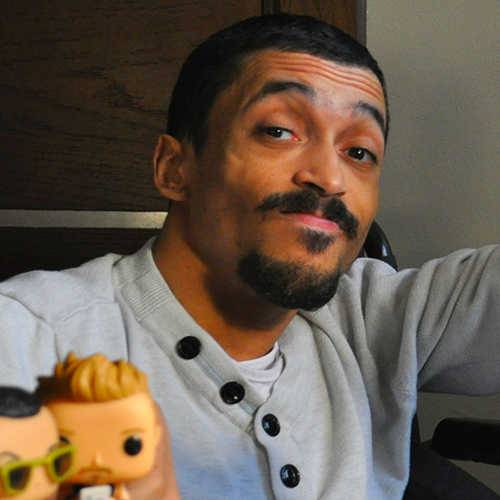 Abdullah Al-Ghamdi
(1069 Articles Published)
Abdullah Al-Ghamdi joined Screen Rant in August 2019, focusing on movie and television news. In January of the same year, he wrote a 3500+ word piece on why Primo Colón is underrated. He considers it his finest work. When he's not arguing for the merits of his favorite wrestler, he can be reached at: alghamdisabdullah@gmail.com.
More From Abdullah Al-Ghamdi