The Batman writer and the director Matt Reeves explains how his upcoming Warner Bros. and DC movie could set up a subsequent Batverse.
The Batman writer and the director Matt Reeves explains how his upcoming DC movie should set up a subsequent "Batverse." The director, known for his Planet of the Apes films, has crafted a Batman reboot that exists outside of Warner Bros./DC Films' main DCEU in its own pocket universe. Following in the footsteps of many before him, Robert Pattinson takes on the role of the Caped Crusader in The Batman, which is set to introduce many new versions of beloved DC characters.
In addition to Pattinson's Bruce Wayne/Batman, the film stars Zoë Kravitz's Selina Kyle/Catwoman, Colin Farrell's Oswald Cobblepot/Penguin, Jeffrey Wright's Lieutenant James Gordon, Andy Serkis' Alfred Pennyworth, John Turturro's Carmine Falcone, and Paul Dano's Edward Nashton/Riddler. Dano's Riddler serves as The Batman's main villain, a serial killer targeting Gotham City's corrupt elites and leaving clues for the "World's Greatest Detective." Inspired by comics like Frank Miller and David Mazzucchelli's Batman: Year One and Jeph Loeb and Tim Sale's Batman: The Long Halloween, The Batman picks up with Bruce in his second year as a vigilante.
SCREENRANT VIDEO OF THE DAY
Related: Robert Pattinson's The Batman 2 Dream Supports First Movie Villain Theory
In an interview with EW, Reeves talked about building a "Batverse" around the Gotham depicted in the Dark Knight's newest outing. Even though The Batman isn't set in the DCEU, the director, writer, and executive producer hopes to continue expanding his world following the film. According to Reeves, he is "thinking about the next thing." Read the full quote below:
"What I really wanted this movie to do is create a Batverse … You don't do a story and go, 'This is Chapter 1' because you might not get to do Chapter 2. So, the story had to stand on its own. But the thing about it is that the Bat world is so rich with character that as you're starting to come to an end, you can already start thinking about the next thing. Because the idea, of course, is that Gotham's story never ends."
Reeves is already an executive producer on two HBO Max spinoffs focusing on the Gotham Police Department and Penguin's origins. With The Batman set to introduce other iconic characters like Selina Kyle and Commissioner Gordon, played by some Hollywood heavy-hitters, it seems likely almost everyone will be reprising their roles in inevitable sequels and spinoffs. There was some negative noise online when it was announced Pattinson had been cast in yet another Batman reboot, but The Batman's trailers have largely silenced the naysayers. Every tease and/or first look has only exacerbated anticipation for one of the year's biggest films.
While many The Batman-related projects hinge on the success of the flagship film, the hype surrounding Reeves' gritty, noir thriller is overwhelmingly positive — which is likely why WB/DC Films is already moving forward with the aforementioned spinoffs, and Reeves is already teasing his "Batverse." Arguably more so than previous films, The Batman's Gotham looks and feels like a place torn from the comic book panels. Within the larger DCEU, Ben Affleck and Michael Keaton's Batmen will be appearing in The Flash before the latter reprises his role in HBO Max's Batgirl. That being said, audiences will get to see Reeves' more contained "Batverse" begin to unfold when it debuts in theaters next month.
More: The Batman Now Has Two Spinoffs Copying Gotham (But Both Can Be Better)
Source: Entertainment Weekly
The Batman (2022)Release date: Mar 04, 2022
DC League of Super-Pets (2022)Release date: May 20, 2022
Black Adam (2022)Release date: Jul 29, 2022
The Flash (2022)Release date: Nov 04, 2022
Aquaman and the Lost Kingdom (2022)Release date: Dec 16, 2022
Shazam! Fury of the Gods (2023)Release date: Jun 02, 2023
Blue Beetle (2023)Release date: Aug 18, 2023
The Contractor Trailer Sees Chris Pine On The Run From Shadowy Forces
About The Author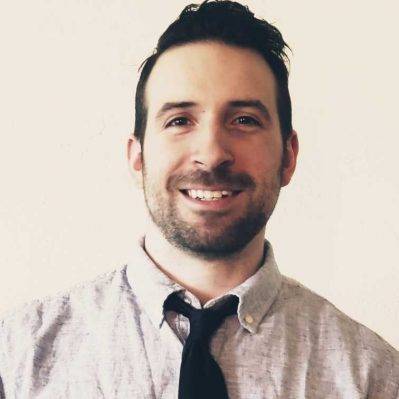 Josh Plainse
(814 Articles Published)
Josh Plainse is a writer, movie, and television fanatic based out of Wisconsin. Josh works for Screen Rant covering the latest in entertainment while simultaneously pursuing the never-ending dream of becoming an established novelist, screenwriter, and/or decent human being. Josh would accredit characters such as Goku, Han Solo, Simba, and Maximus Decimus Meridius for instilling within him an affinity for storytelling. It is this incessant obsession which has propelled him to seek opportunities that inform, entertain, and inspire others.

Contact Josh directly: plainse(at)gmail(dot)com.
More From Josh Plainse