Warning: spoilers for Vikings: Valhalla season 1.
Vikings: Valhalla covers the final years of the Viking Age and features some key events from Viking history, but it isn't exactly historically accurate, and here's every major change to real-life history. Historical dramas have become widely popular in recent years, and on TV, one of the most successful shows from that branch is Vikings. Created by Michael Hirst, Vikings premiered on the History Channel in 2013 and started as a miniseries, but the first episodes were so well-received, Vikings lived on for six seasons, coming to an end in 2020.
SCREENRANT VIDEO OF THE DAY
Vikings initially followed legendary Norse warrior Ragnar Lothbrok (Travis Fimmel) and his travels and raids alongside his Viking brothers, but as the series evolved, it shifted its focus to his sons – Björn, Ivar, Ubbe, Hvitserk, Sigurd, and Ivar – and their own journeys, becoming the protagonists after Ragnar's death in season 4. Vikings explored the early years of the Viking Age, beginning with the Lindisfarne raid, but six seasons weren't enough to tell all the exciting stories from that time, and so a sequel series was announced in 2019, titled Vikings: Valhalla.
Related: Vikings: Valhalla Can Finally Show What Happened To Ubbe Ragnarsson
Set over a century after the events of Vikings, Vikings: Valhalla follows Leif Erikson (Sam Corlett), Freydís Eiríksdóttir (Frida Gustavsson), and Harald Sigurdsson (Leo Suter), who embark on a journey that takes them across oceans and battlefields, from Kattegat to England, to the Pagan temple in Uppsala and more. Vikings: Valhalla season 1 saw some key events from Viking history, such as the St. Brice's Day massacre and the fall of the London Bridge, but not all of these are historically accurate – and here's every major change to real-life history in the first season of Vikings: Valhalla.
Freydís Eiríksdóttir's Story
What's known about the story of Freydís Eiríksdóttir is through legends, but it's widely believed that she was a real person and the daughter of Erik the Red, though it's unclear if she was a legitimate daughter or the result of an affair. There are two versions of Freydís' story in the sagas, and they are very different from each other. First, in the Saga of the Greenlanders, which describes her as Leif's sister, Freydís returned to Vinland without Leif, making a deal with two Icelandic men named Helgi and Finnbogi. The plan was to travel together to Vinland and share all profits half-and-half, but once they got there, there were many disagreements between them, the first one being the brothers arriving first at Leif's home and Freydís ordering them to move as the house was meant for her.
The brothers and Freydís set up separate settlements and they eventually made peace, but when Freydís returned from talking to the brothers, she told her husband that they had beaten her. Calling him a coward, Freydís demanded that he exact revenge on her behalf or she would divorce him, so her husband gathered his men and killed the brothers and the men in their camp while they slept. As he refused to kill the women in the camp, Freydís picked up an axe and killed them. She threatened death to anyone who told of the killings, but when they returned to Greenland, Leif eventually learned what happened. Not wanting to do to Freydís that "which she has deserved", he didn't banish her but he foresaw her descendants having little prosperity. The second version of her story is found in the Saga of Erik the Red, which portrays her as a fearless and protective warrior, as well as Leif's half-sister. When she joined Leif's expedition to Vinland, Freydís was pregnant, but that didn't stop her from fighting when the natives attacked them. As all their men fled, Freydís confronted their enemies alone, and after seeing her undoing her garment and beating her sword upon her breasts, the natives retreated. Freydís' story in Viking: Valhalla is far from the ones in the sagas, which don't mention anything about her conflicts with the Christians and her being attacked by them at some point.
The Fall of the London Bridge
In Vikings: Valhalla, the fall of the London Bridge was the result of a very elaborate plan by Leif, in which Canute (Bradley Freegard) and his army tricked King Edmund (Louis Davison) and his soldiers into crossing the bridge so they could bring it down and trap them. The plan was a success, with Leif, Harald, Liv (Lujza Richter), and more weakening the structure of the bridge and Olaf Haraldsson (Jóhannes Haukur Jóhannesson) and his men tying it to their ships and destroying the bridge. However, in real life, the fall of the London Bridge happened very differently, and Leif wasn't involved. The London Bridge had been destroyed before and may have been rebuilt under the command of king Æthelred the Unready around 990 in order to hasten his troop movements against Sweyn Forkbeard, Canute's father. A skaldic tradition explains the bridge was destroyed in 1014 by Olaf with the purpose of dividing the Danish forces that held the walled City of London and Southwark, and not as revenge for the St. Brice's Day massacre, as happens in the series.
Related: Vikings: Valhalla's Historical Timeline Sets Up A Heartbreaking End
King Canute of England
Canute was able to take over England and the throne through the fall of the London Bridge, but in real life, it happened differently. According to the Peterborough Chronicle manuscript, Canute arrived in England in 1015, and Wessex, ruled by the dynasty of Æthelred, submitted to Canute as it did to his father years before. Canute later took over Northumbria while Edmund remained in London, behind its walls, and was elected king after Æthelred's death. Part of his army later besieged London, Canute sailed to Essex, ravaged Mecia, and in 1016, Canute met with Edmund to negotiate terms of peace. They agreed that all of England north of the Thames was to be the domain of Canute, while the south (along with London) would be kept by Edmund. The throne of England was to pass to Canute after Edmund's death, and within weeks of the rearrangement, Edmund died, and Canute was crowned as king of all of England.
King Edmund's Death
Speaking of King Edmund's death, that also happened differently in Vikings: Valhalla and in real life. Edmund Ironside (this cognomen given to him because of his valor in resisting the invasion of Canute) died on November 30, 1016, and while the exact location of his death is unknown, it's generally accepted that it happened in London. There are different versions of what happened to Edmund: Henry Huntingdon claimed he was stabbed multiple times while defecating (yes, really), Geoffrey Gaimar told the same but with a crossbow as the weapon, and it's also believed that he died of wounds received in battle or of some disease, though it's very possible he was murdered – the details, however, are unknown.
Jarl Haakon & Haakon Ericsson
Vikings: Valhalla introduces viewers to Jarl Haakon, ruler of Kattegat, whose husband was murdered by Christians as he refused to abandon his pagan beliefs. Jarl Haakon is the first black Viking ruler in the universe of Vikings, but this character is actually based on Haakon Ericsson… with some big differences. Haakon Ericsson was Earl of Lade and governor of Norway as a vassal under King Canute. His mother is believed to have been Gytha, daughter of Sweyn Forkbeard and half-sister of Canute. He ruled as a Danish vassal from 1012 to 1015 until Olaf Haraldsson returned and declared himself king. Haakon then fled to England, where Canute made him Earl of Worcester. He died in a shipwreck in the Pentland Firth, in late 1029 or early 1030.
Leif Erikson's Beliefs
As Vikings: Valhalla season 1 was the introduction of all these characters and more, this part of Leif Erikson's story might be addressed at some point. According to the Saga of Erik the Red, prior to the voyage that would take him to Vinland, Leif spent time at the court of Norwegian King Olaf Tryggvesson, where he converted to Christianity. Leif was actually on his way to introduce Christianity to the Greenlanders when a storm forced him off course, taking him to Vinland. Vikings: Valhalla hinted at this part of Leif Erikson's story being addressed in a near future through the cross he was given by a little girl who thought he was dying, which he started to believe had saved him and Liv as well.
Next: Vikings: Valhalla Will Give Rollo One Last Victory Over Ragnar
The World Is Not Enough Contains Pierce Brosnan's Darkest Kill As James Bond
About The Author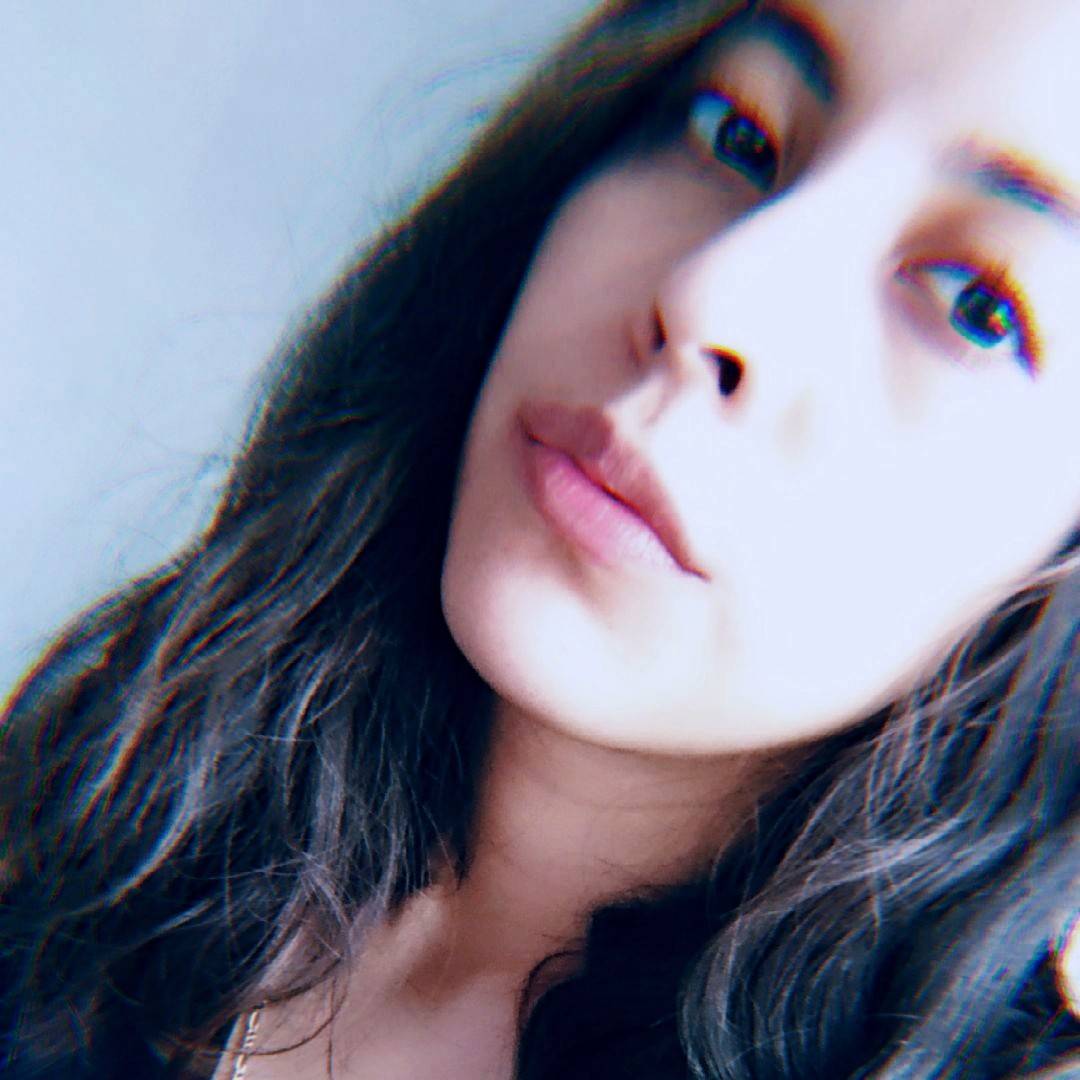 Adrienne Tyler
(3144 Articles Published)
Adrienne Tyler is a features writer for Screen Rant. She is an Audiovisual Communication graduate who wanted to be a filmmaker, but life had other plans (and it turned out great). Prior to Screen Rant, she wrote for Pop Wrapped, 4 Your Excitement (4YE), and D20Crit, where she was also a regular guest at Netfreaks podcast. She was also a contributor for FanSided's BamSmackPow and 1428 Elm. Adrienne is very into films and she enjoys a bit of everything: from superhero films to heartbreaking dramas, to low-budget horror films. Every time she manages to commit to a TV show without getting bored, an angel gets its wings.
When she's not writing, you can find her trying to learn a new language, watching hockey (go Avs!), or wondering what life would have been like had Pushing Daisies, Firefly, and Limitless not been cancelled. Breakfast food is life and coffee is what makes the world go round.
Guillermo del Toro said "hi" to her once. It was great.
More From Adrienne Tyler