Wesley Snipes weighs in on the Blade Marvel Cinematic Universe movie reboot rating debate, feeling it doesn't need to be rated R.
Though his movies weren't conservative with their content, Wesley Snipes doesn't think the Blade Marvel Cinematic Universe movie reboot needs to be R-rated. Snipes previously played Marv Wolfman and Gene Colan's Marvel superhero in the Blade trilogy, with the eponymous dhampir facing a variety of vampire threats, including a resurrected Dracula played by Dominic Purcell in Blade: Trinity. Though all three films received mixed reviews from critics, the Blade trilogy were all box office successes and have garnered cult followings in the years since their releases.
Following the lackluster response to Blade: Trinity, a variety of ideas were considered for how to keep the franchise alive, including an Underworld crossover, though they were all scrapped when the rights to the character reverted to Marvel Studios. The studio subsequently announced plans for a Blade movie reboot set in the MCU with Mahershala Ali taking over the role of the iconic dhampir for the franchise. As development continues on the film, the star who formerly brought Blade to life is sharing his thoughts on a key aspect of the character.
SCREENRANT VIDEO OF THE DAY
Related: The Blade Reboot Will Be Better Than The Original For Being In The MCU
In a recent interview with ComicBook.com, Wesley Snipes shared his thoughts about the upcoming Blade MCU movie reboot. When asked about the debate regarding the movie's rating, Snipes felt it doesn't need to be R-rated as long as it stays true to the character and his world. See what Snipes said below:
"I think those kind of stories lend themselves to a wide range of dialogue and situations. Both adult and young adult. I don't know, it seems like the R-rating and PG-13 base is sliding now because it seems that now the 13-year-olds can speak better words than the adults can. As long as it's true and organic to the subject matter, the plot, and the world that's created. If there's consistency, I think it's fine [to be PG-13]."
It may come as an interesting thought for Blade fans to hear Snipes feel that the MCU movie reboot can be PG-13 rated given his trilogy went for a hard R-rating with its blood-soaked action. Since the announcement of the MCU film, audiences have been debating whether it needs ultimately needs to take the R-rated approach, with some feeling the vampire-hunting action can still be reasonably executed with a PG-13 rating while others feel Marvel shouldn't be afraid to dive into more mature territory. Many are likely to agree with Snipes' feelings on the rating debate, believing that the most important factor is authentically portraying its central character.
The Blade movie reboot isn't the only project at the center of the rating debate in the MCU with Ryan Reynolds' Deadpool 3 also being discussed by fans about whether it should retain its R-rated sensibilities from its first two movies. While former Disney CEO Bob Iger, Reynolds and writers Rhett Reese and Paul Wernick have promised the threequel won't take a lighter approach to the character in its new Disney home, those behind the new Blade movie have kept largely mum about what kind of tone it will strive for in the MCU. In the meantime, audiences can revisit Snipes' original Blade trilogy streaming on HBO Max now.
More: Every Upcoming Marvel Cinematic Universe Movie
Source: ComicBook.com
Thor: Love and Thunder (2022)Release date: Jul 08, 2022
Black Panther: Wakanda Forever/Black Panther 2 (2022)Release date: Nov 11, 2022
Ant-Man and the Wasp: Quantumania (2023)Release date: Feb 17, 2023
Guardians of the Galaxy Vol. 3 (2023)Release date: May 05, 2023
The Marvels/Captain Marvel 2 (2023)Release date: Jul 28, 2023
90 Day Fiancé: Jovi Says He & Yara Are Going Through A 'Rough Patch'
About The Author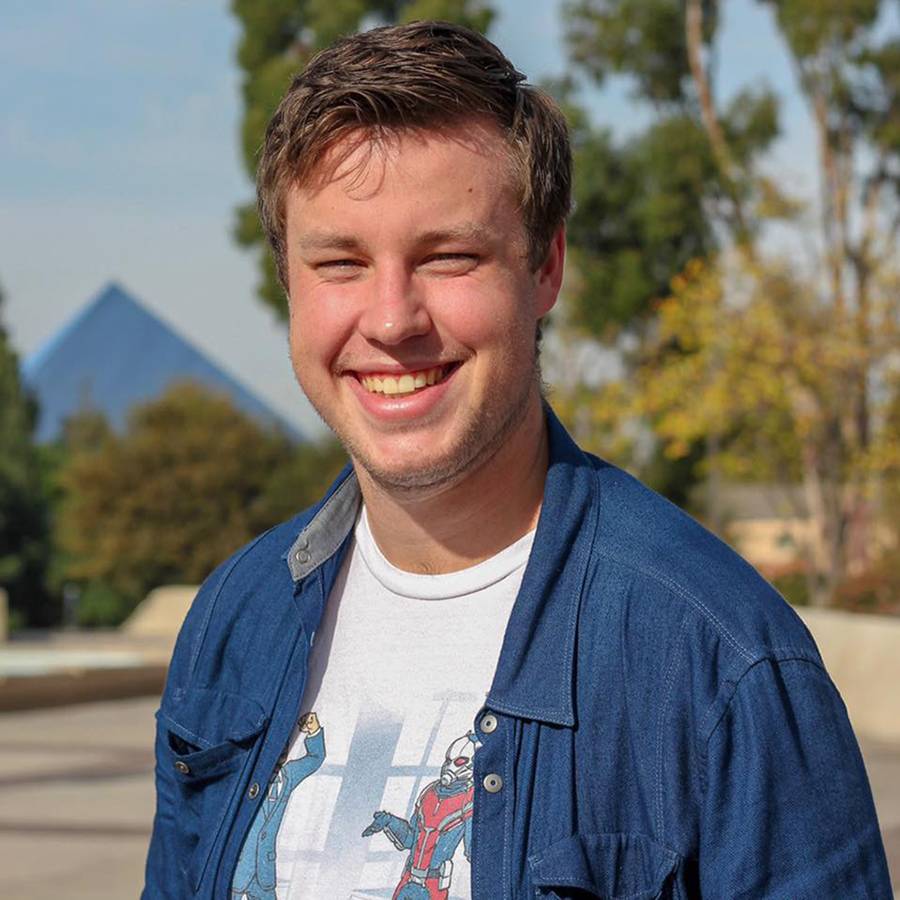 Grant Hermanns
(1888 Articles Published)
Grant Hermanns is a News Writer, Interviewer and Hiring Manager for Screen Rant, having joined the team in early 2021. Way back in 2015 while still in his college days, Grant got his start in the entertainment journalism industry with creator-friendly site Moviepilot until it shuttered nearly three years later. From there he joined the staff at ComingSoon.net and was its Associate Editor prior to coming over to Screen Rant.

To say he's a lover of film and television would be an understatement and when he's not mass consuming either you can find him exploring the world of Dungeons & Dragons with friends or slowly making his way through his gaming backlog.
More From Grant Hermanns