Leif Erikson is a prominent historical figure depicted in Vikings: Valhalla who is made even more famous by his explorer father, Erik the Red.
Netflix's Vikings: Valhalla references Erik the Red, the father of Leif Erikson (Sam Corlett), but who was he in real life? Like its predecessor Vikings, created by Michael Hirst for the History channel, Vikings: Valhalla incorporates historical people and events into its show while taking occasional liberties with the material for the sake of plot flow and character development. Set a century after Vikings, Vikings: Valhalla centers on the conflict surrounding the Norse and the Anglo-Saxons in England following the infamous St. Brice's Day Massacre.
Erik the Red was a character in Vikings' season 6, played by Eric Johnson. Like his son Leif in Vikings: Valhalla, there are some inaccuracies to Erik the Red's portrayal in Vikings. For example, Erik was not slain by a slave with a pitchfork. Instead, he actually fell victim to an epidemic, making his death rather ordinary for the time. Despite his absence in Valhalla, Erik the Red is still a prominent enough figure to be referenced throughout the show. In real life, Leif Eriksson is chiefly credited in history for being the first Viking to discover North America. Likewise, his father Erik is remembered for being the first Viking to discover Greenland. All the way until his death, Erik the Red developed colonies in Greenland. Valhalla keeps Erik the Red's Greenland discovery relatively accurate, as this is the land where Leif and his sister Freydis (Frida Gustavsson) call home and travel from to the Danish settlement Kattegat.
SCREENRANT VIDEO OF THE DAY
Related: What Years Valhalla Takes Place In & How Long After Vikings It's Set
It isn't necessary to watch Vikings before Vikings: Valhalla, which becomes clearer considering that Valhalla keeps much of Erik the Red's mentions general enough to remain more accurate to the historical figure than the Vikings character. Named for the color of his hair, Erik the Red was really Erik Thorvaldsson and was born in Norway in 950 AD. His family moved to Iceland when he was a child after his father Thorvald Asvaldson was exiled from Norway for manslaughter. Just as Valhalla mentions, Erik himself was exiled for manslaughter, which led to the discovery of Greenland. In real life, Erik the Red then went back to Iceland and told settlers about his new land after the end of his three-year exile.
Leif Eriksson's presence in Valhalla is appropriate considering the time when the show takes place and when Erikson was alive. However, Valhalla's events happen a century after Vikings. One of Vikings' biggest historical mistakes that Valhalla tries to avoid is its inclusion of historical figures such as Erik the Red in time periods that they didn't live through. Ironically, by Erikson accurately establishing that Erik the Red was his father despite the show taking place 100 years later, the show creates inconsistencies between itself and its predecessor. Nonetheless, such a testament to the historical figures regardless of any historical inaccuracies is unavoidable considering their relevancy.
Erik the Red's Viking establishment on Greenland eventually led the way to Leif Eriksson's North America discovery around 1000 AD. While Greenland is, to this day, sparsely inhabited, it brought Vikings further than they'd ever gone before. His son Leif, now being represented centuries later in Vikings: Valhalla, took the Vikings further west and helped establish Nordic settlements along the Atlantic coast.
Next: Vikings: Valhalla True Story – Every Major Change To Real Life History
90 Day Fiancé: What Happened To Caleb & Alina After Their Painful Break-Up
About The Author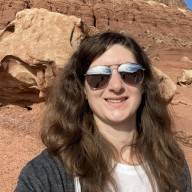 Allison Wonchoba
(47 Articles Published)
Allison Wonchoba is a Features writer on Screen Rant. She holds a degree in Cinema and English, and she knows (probably) all things film and TV. Working at Hot Topic for a couple years also helped her know all things pop culture-y. Once upon a time, she also interned at a radio station in Dublin, Ireland where she got more media training – and built up her Sudoku skills on the side. She likes Pina Coladas and gettin' caught in the rain – and she knows that's NOT a Jimmy Buffet song.
More From Allison Wonchoba